Sparkle at midnight in shades of black, blue, purple and silver.

Party wear, Saturday night out, New Year's Eve or just any time you fancy!




Black and silver tiered necklace set

Gothic-style black tiered necklace with silver beads and crystals, on black chain, and matching earrings.

You can add an optional matching bracelet or change to sterling silver earring hooks by selecting the appropriate option from the drop down menu below.

Length 21" plus 2.5" extension chain.

If you would like the necklace shortened please enter the desired length (not including the extension chain) in the text box below. Leave blank for no change.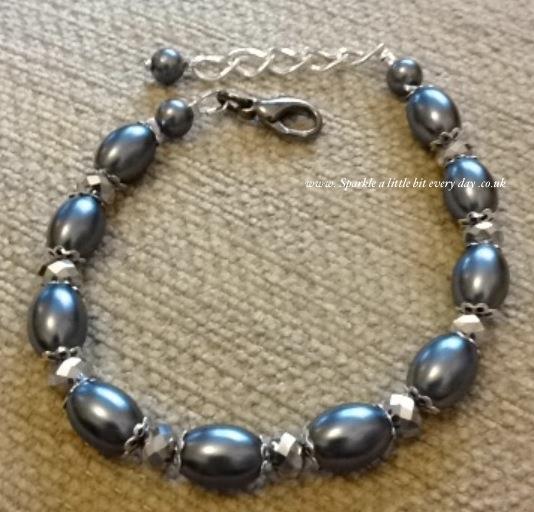 Grey pearl and crystal bracelet
Oval-shaped grey glass pearls with silver-grey metallic crystals fastened with a grey lobster clasp and silver-plated extension chain.

The length can be adjusted from approximately 7" to 9" by fastening the clasp onto any part of the chain.
£5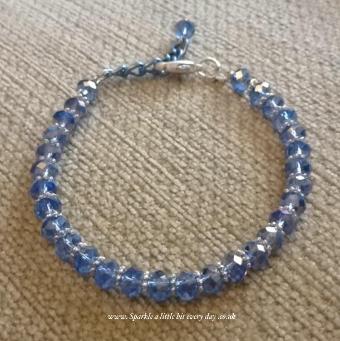 Blue crystal bracelet
A delicate blue crystal bracelet made with blue rondelles and silvertone spacers, fastened with a lobster clasp and blue extension chain.
£7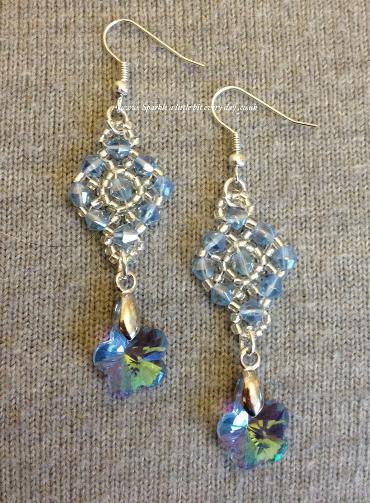 Blue crystal earrings
Blue sparkly glass earrings with an absolutely gorgeous crystal flower-shaped drop.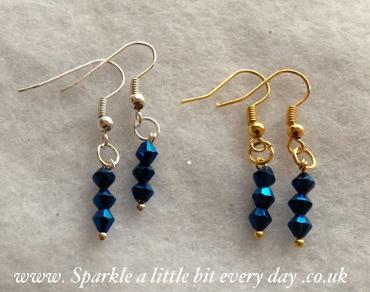 Blue metallic bicone earrings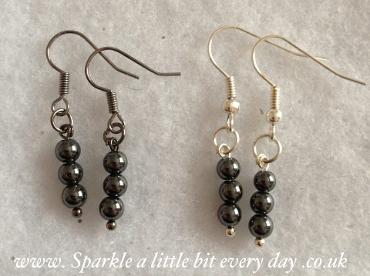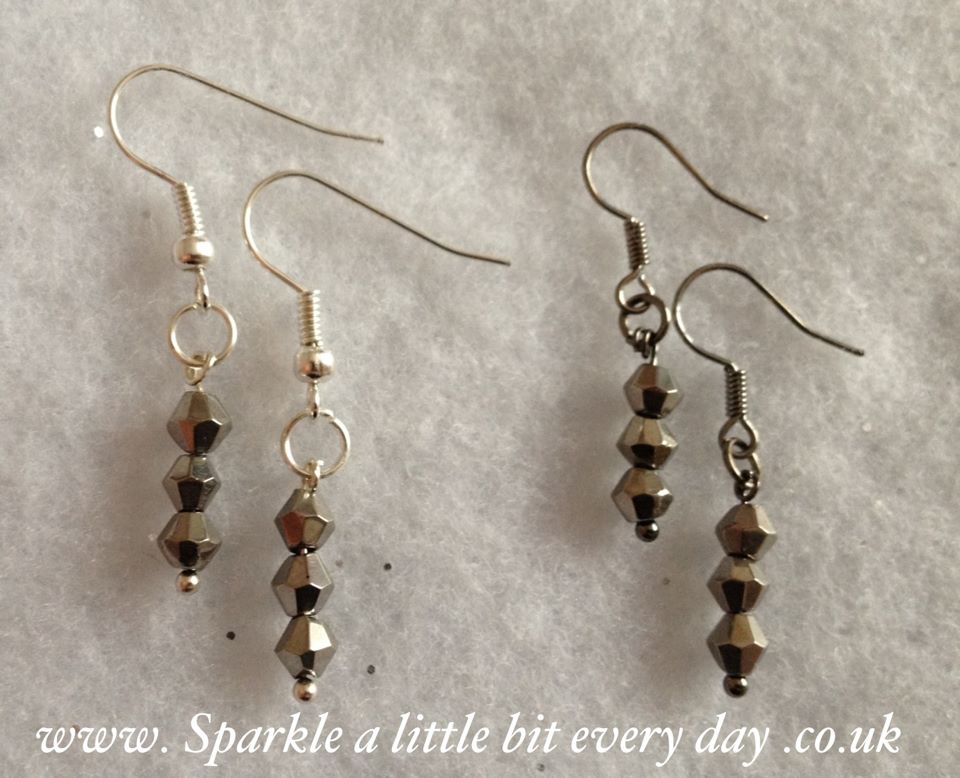 Silver-grey metallic crystal bicone earrings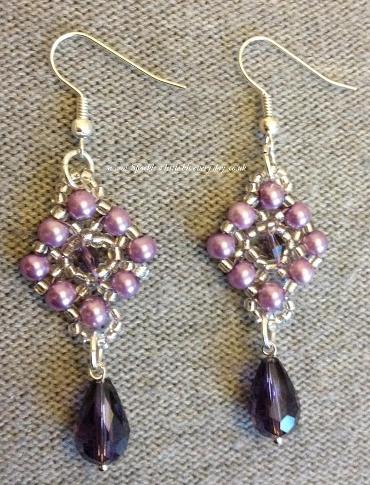 Purple pearl and crystal earrings
Lilac glass pearls and a purple crystal with a purple crystal teardrop. These are really sparkly.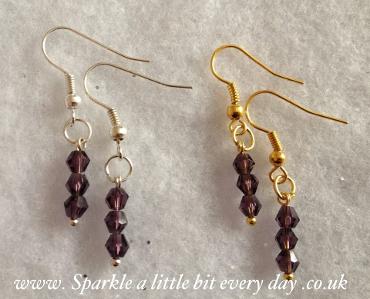 Purple crystal bicone earrings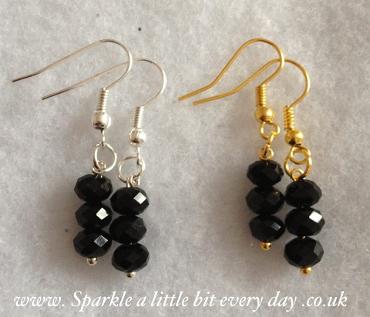 Black crystal rondelle earrings

Black glass pearl and rhinestone earrings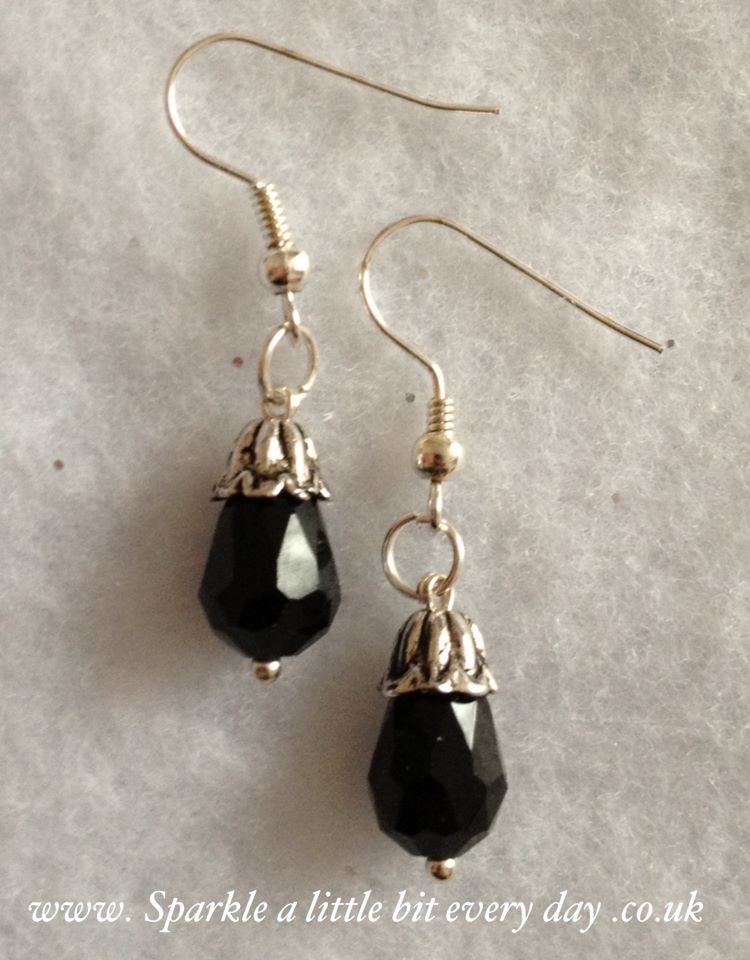 Black crystal teardrop bell cap earrings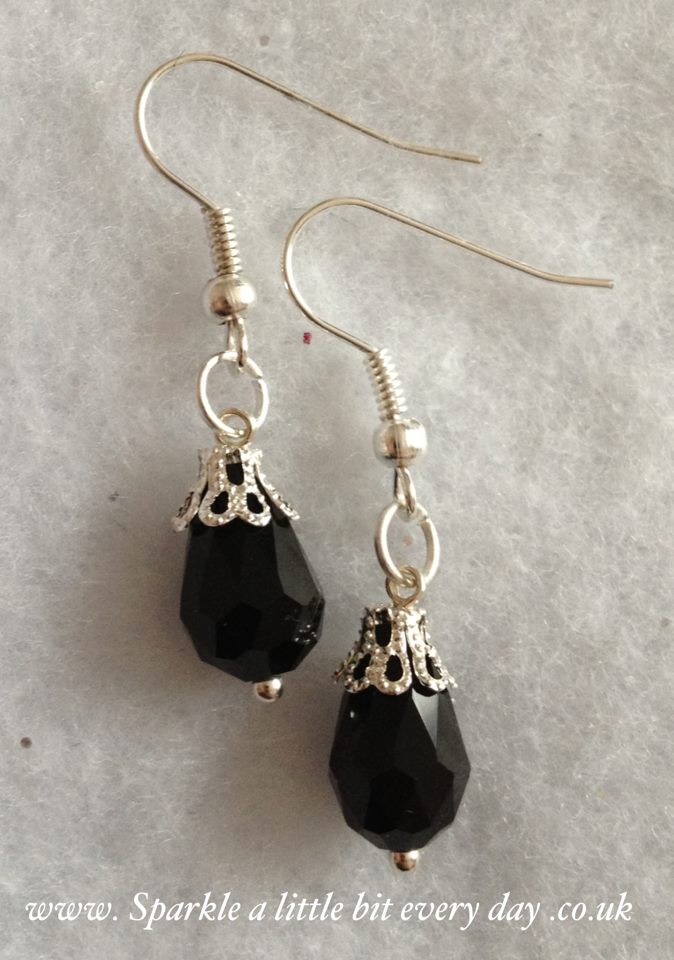 Black crystal teardrop lace cap earrings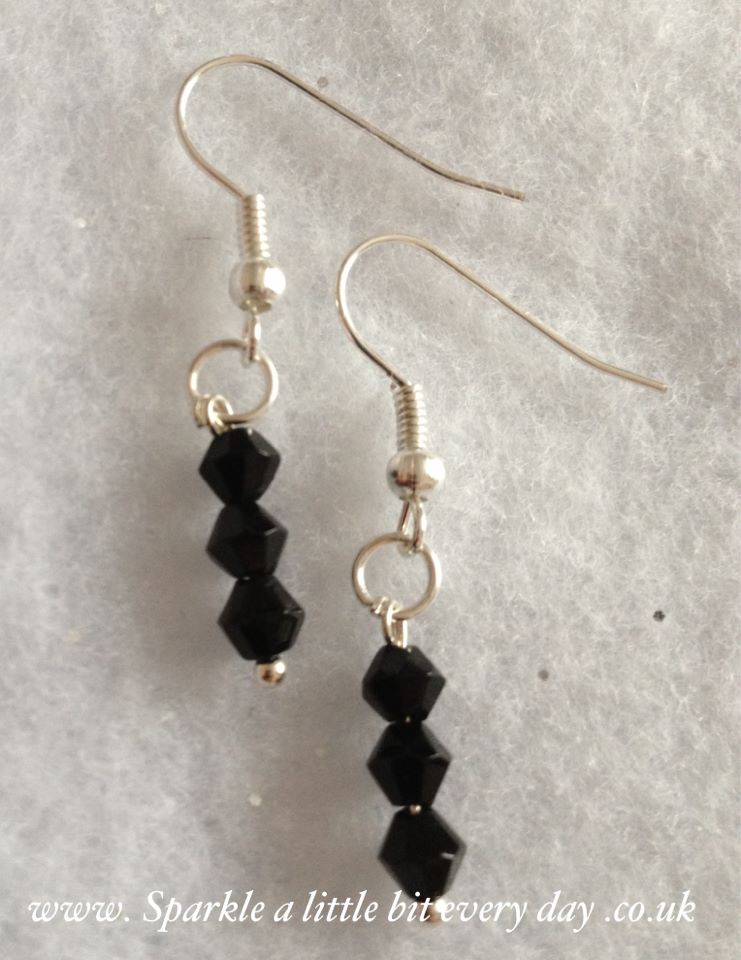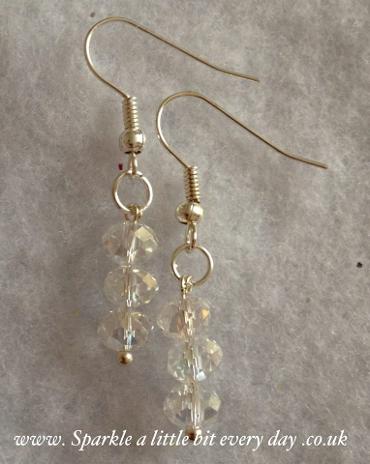 Clear crystal rondelle earrings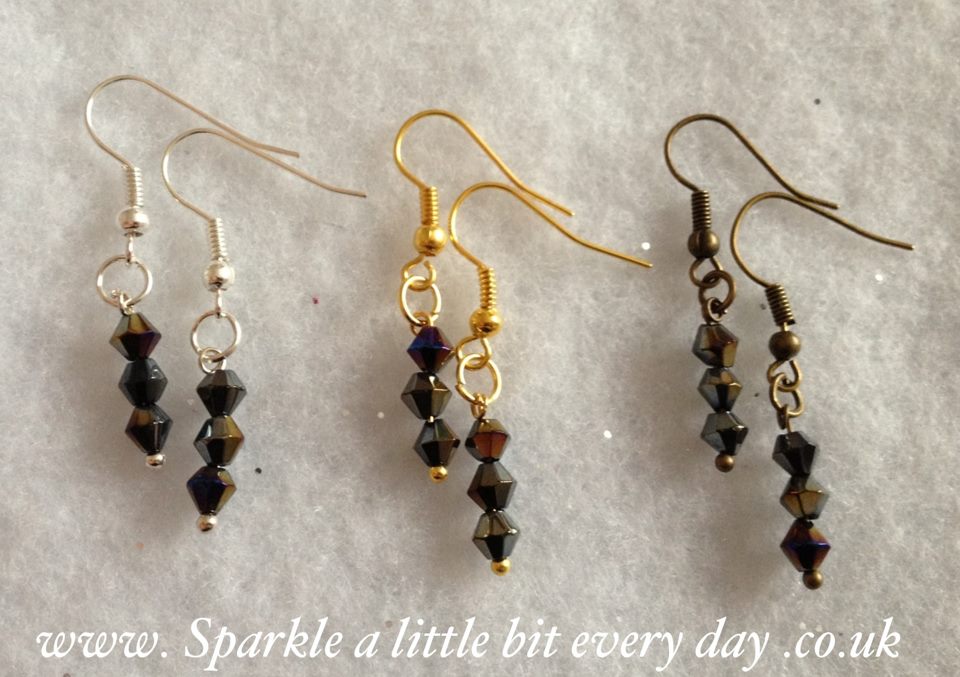 Black ab metallic crystal bicone earrings

These are not actually black, they are more like brown with an oil-on-water-rainbow finish, but that's what the crystals were called when I bought them and if I rename them I'll never remember which ones they are.

Postage
Flat rate £2 postage charge per order or free for orders over £20.

UK delivery only.


The boring bit

Before buying anything you need to read the page called "The boring bit" as it contains important information that you need to know. Stuff about the terms that apply to the sale, privacy, data protection, all that sort of thing, plus some other useful stuff too. Go on, nip over there now; it won't take you long and some of it isn't boring at all.


A note about sold-out items.....

Because almost everything is unique, you might find that when you get to paypal an item will apear as "sold out". This means someone has beaten you to it before I had the chance to update the website. Sorry about that. I'll update as often as I can (daily at the very least) but I won't always be able to catch sold items in time. Please feel free to contact me if this happens and I may be able to make you something similar. I can't always guarantee a price match, though, especially for special prices. Again, sorry.